Best IT Support Service Company in Hyderabad
It's been years in the making. You've used single-minded courage and laser-like focus to take you to the start of a fantastic career. Now it's time to use that focus once more. Because walking through the best opportunity is what matters. Here is the way to find the best IT support service company in Hyderabad.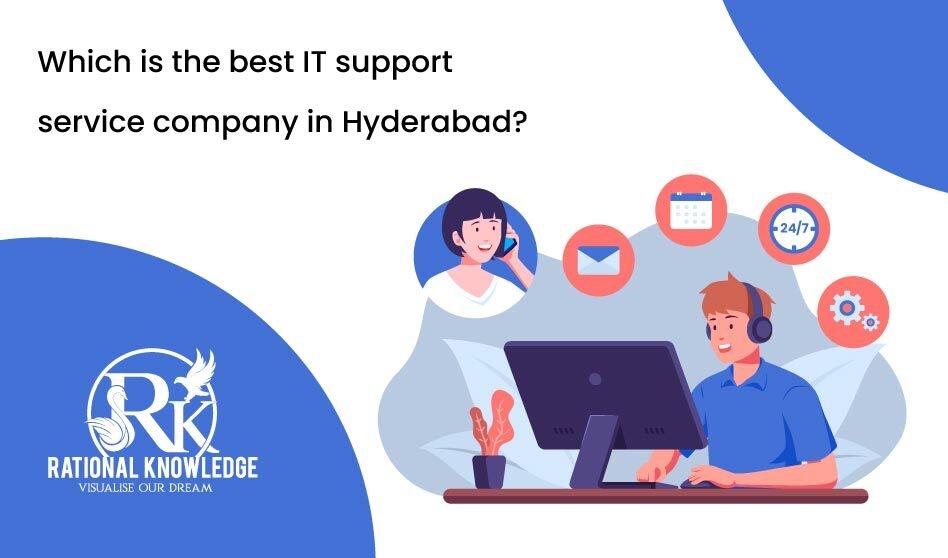 Enrich your organization with an industry-leading business IT support service company in Hyderabad. None other than the best software development company in Hyderabad – Rational Knowledge Services. Whether you possess an immediate short-term technical project or you are seeking a long-term trusted IT partner, Rational Knowledge Services is here for you. For over five years, we've been helping companies like yours leverage technology for their benefit. With a team of 200+ certified technical and network support professionals, we have the resources and knowledge to defeat any IT challenge that you may have — promptly and efficiently. Explore our enterprise-level, big and small business IT support services below,
Application Support
Production Support
Maintenance Support
From business technology support to strategic advising, we have IT solutions for your organizational needs.
Application Support
Even though the best organization needs application support from outsourcing, they meet this challenge in every step of emerging technology. As businesses evolve, applications and products require expert support and maintenance that holds pace with rising demands. Outsourcing the services for application support allows companies to allocate resources where they are needed most, the core business functions.
We give the best support and achievable solutions for all the client application support needs. And we have a skillful technical support team to manage all your business application support needs. Also, provide integrated methods to update your old applications. And we give the best IT support services in Hyderabad.
Production Support
Neither the other services, production services cover the major part which supporting the IT systems/applications that are currently doing by the end-users. In production support, a person/team is responsible for controlling the production servers, scheduled jobs, analyzing these, and either responding to the end-user with a solution or increasing it to the other IT teams.
For business performance, we will give 24*7 production support to improve your business goals. Hence, it results in usability, customer reliability on the final product. And we give the best IT support services in Hyderabad.
Maintenance Support
To develop software or to purchase the software, first integrate it into your corporate infrastructure. Once your software goes live, you may face any issues. On that note, you need maintenance support for your software.
We will give our best effort into producing the desired perfect output for your product, project, or business website. We will provide complete maintenance for giving smooth and bug-free products to the client.
For Contact:
WhatsApp: +91 9959995511
Email ID: info@rationalknowledgeservices.com